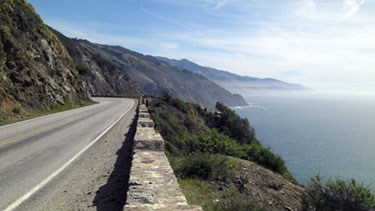 Highway 1 in Big Sur is a designated American National Scenic Byway. All of the roads in the America's Byways program are unique and have something distinct to offer but we feel that Big Sur has a long list of unique features to enhance your visit to Big Sur coast that make Big Sur's designation stand out.

Highway 1 in Big Sur is famous as one of the crown jewels of the America's Byways program. Along this beautiful coastal highway it is not unusual to see soaring California Condors, migrating Gray, Humpback and Blue whales. In the southern part of Big Sur you can drive right up to the beach and witness the annual mating rituals of the elephant seals. December through February is the peak of the season when the large males are competing for their mates. This can make for some very exciting viewing.



The National Scenic Byways Program is part of the U.S. Department of Transportation, Federal Highway Administration. The program is a grass-roots collaborative effort established to help recognize, preserve and enhance selected roads throughout the United States. Since 1992, the National Scenic Byways Program has funded 2,672 projects for state and nationally designated byway routes in 50 states, Puerto Rico and the District of Columbia. The U.S. Secretary of Transportation recognizes certain roads as All-American Roads or National Scenic Byways based on one or more archeological, cultural, historic, natural, recreational and scenic qualities

Download our local Big Sur Visitors Guide in Adobe PDF.

Below is a list of interesting features that you will find along Highway 1, also known as Pacific Coast Highway, in Big Sur.



1) California Gray whales
2) Elephant Seals
3) Point Sur Light Station
4) Piedras Blancas Light Station
5) California Condors
6) Humpback Whales
7) Blue whales
8) Monarch Butterfly migration
9) Wild rivers; Big Sur River, Little Sur River
10) Redwood trees (southernmost redwood tree)
11) Ventana Wilderness
12) Family camping
13) Hotels and resorts
14) Restaurants
15) Ecology section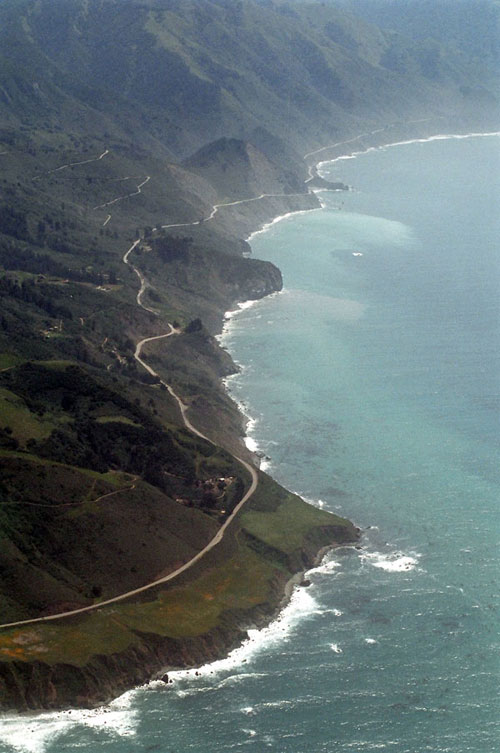 Highway 1 at Lopez Point, Big Sur, California. photo: Stan Russell

Follow this link to learn more about the American National Scenic Byway program.

Of interest in the news...

Big Sur named "BEST OF AMERICA" by Reader's Digest Magazine
PLEASANTVILLE, NY (April 21, 2005) –
Big Sur has been named "Best of America" by the editors of Reader's Digest magazine. This celebration of the wacky, wonderful and truly unique is featured in the May issue.
The editorial team of Reader's Digest scoured the country to compile the second annual "America's 100 Best" issue, naming the 100 best people, places, ideas and innovations found only in America. After speaking to hundreds of experts and ordinary folk, the editors tested, tasted and debated everything from the Best New Pet Product to the Best Apple Pie to the Best Hip New Music. The resulting list is organized into six categories – Legacies, Passions, Adventure, Innovation, Time Off and Connections.
Download full press release
---